I'm busy working on my blog posts. Watch this space!
Please reload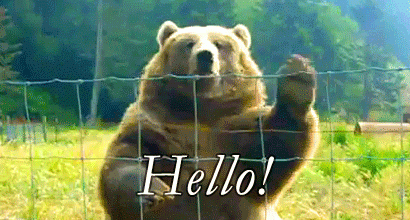 Hello!
I know, it's been a while, and I have missed writing a blog post, as well as sharing whats been going on with you all. It's been a hot minute since I've been able to sit down and write something out without losing motivation within minutes, which is why I've been a bit neglectful with my author life lately.
It's not something I wanted to do, but life has had other plans for me. I've been pretty open when it comes to my mental health, and I, like any other person who battles a mental illness, have moments when I'll be fine and suddenly everything comes crashing down and I'm in my dark place again. Unfortunately, I've been experiencing a lot of that lately, which is when I noticed something was very off. I've been juggling a million and one things and everything that could go wrong did, so the last thing I felt like doing was to sit down and type when I couldn't get into the place I get into when I write. And when I did manage to type something out I wasn't enjoying it, which is something that never happened before. I didn't connect the dots until I sat down and spoke with my therapist, and since then I've been able to work out what's going on and why I was feeling low. We've worked out a plan for me, and now I'm slowly easing back into writing my third novel.
I'm also working on a few side projects while I ease back into my writing. My older brother recently moved to Sydney, so I'd been spending lots of quality time with my family before he left. After he moved my mum and I began to convert his room into an office space, which is exciting! I've been on Pinterest pinning way too many things, which is the best and worst thing! I can easily get stuck into going through quotes and décor. Which has inspired me to create a Pinterest board for my next novel. I figured I could show you all a little sneak peek into what I'm working on without revealing too much :P I'll be sure to post the link to it once I have it all organised.
You may also be wondering what's going on with my second novel, The Miracle of Delilah. I had planned on releasing it earlier in the year, but there were elements out of my control that stopped that. Since then my release date has changed and I got the news that my book was in a catalogue that bookstores received and they then had the option to pick it up for their shelves. I'm still waiting to hear back (I've been told it can take a few months as bookstores get so many book requests), but I'm positive something exciting is on the way ;) For those who have pre-ordered, you'll receive your copy this month. I'll have a new release date soon, so I'll be sure to update you all once that date is confirmed. I know how many of you have been waiting patiently for this book, it's been a long process for all of us, but I promise it is coming and I hope it is worth the wait.
I have copies of The Rise of Delilah available on my website should you wish to see where Delilah's journey began :) You can also secure your copy of The Miracle of Delilah too. There's lots of sale prices, with free shipping options available. These can be found under the 'sale' part of my website, or by clicking here.
I just want to end this post with another note to say thank you all for supporting me. In those (brief) moments when I want to throw the towel in, I reread comments and messages I've received from those of you who have contacted me and your positive words and feedback keeps me going. Thanks for sticking with me, I appreciate and love you all so much.
Meagan x
Please reload